Elegant Oahu Wedding at Loulu Palm Estate | Melissa and Bart
When two busy professionals give you their vision and you are then given the creative freedom to run with it, well, that's a wedding consultant's dream. Such was the case here. This was a destination wedding with the bride and groom planning with me from Ohio, so visuals in the design process were key. Melissa wanted a chic event incorporating shades of purple and contemporary elements in the clear ghost chairs and glass chargers, but also wanted to mix in some natural, rustic pieces like the wood tables to complement the outdoor surroundings. The capiz shell chandeliers added some island elegance and finished the reception design beautifully.
This was an intimate event by Hawaii standards so a private oceanfront venue was important to them. Loulu Palm Estate was the perfect fit. It is one of my favorite locations on Oahu, complete with an iconic plantation-style house on site with amazing lighting inside the bride's room. I was actually one of the first planners to book the venue back in 2009 as it was just getting started and it just gets better year after year.
Their love of Scrabble was peppered into the details with some of the signage on the gift table and inside the favor bags set at each place setting. We also had a rustic wash line for their escort card display and a tropical juice station greeted the guests upon arrival. The ceremony décor was simple and romantic, with the lavender draped structure and fluffy purple and white hued blooms framing the ocean in the background.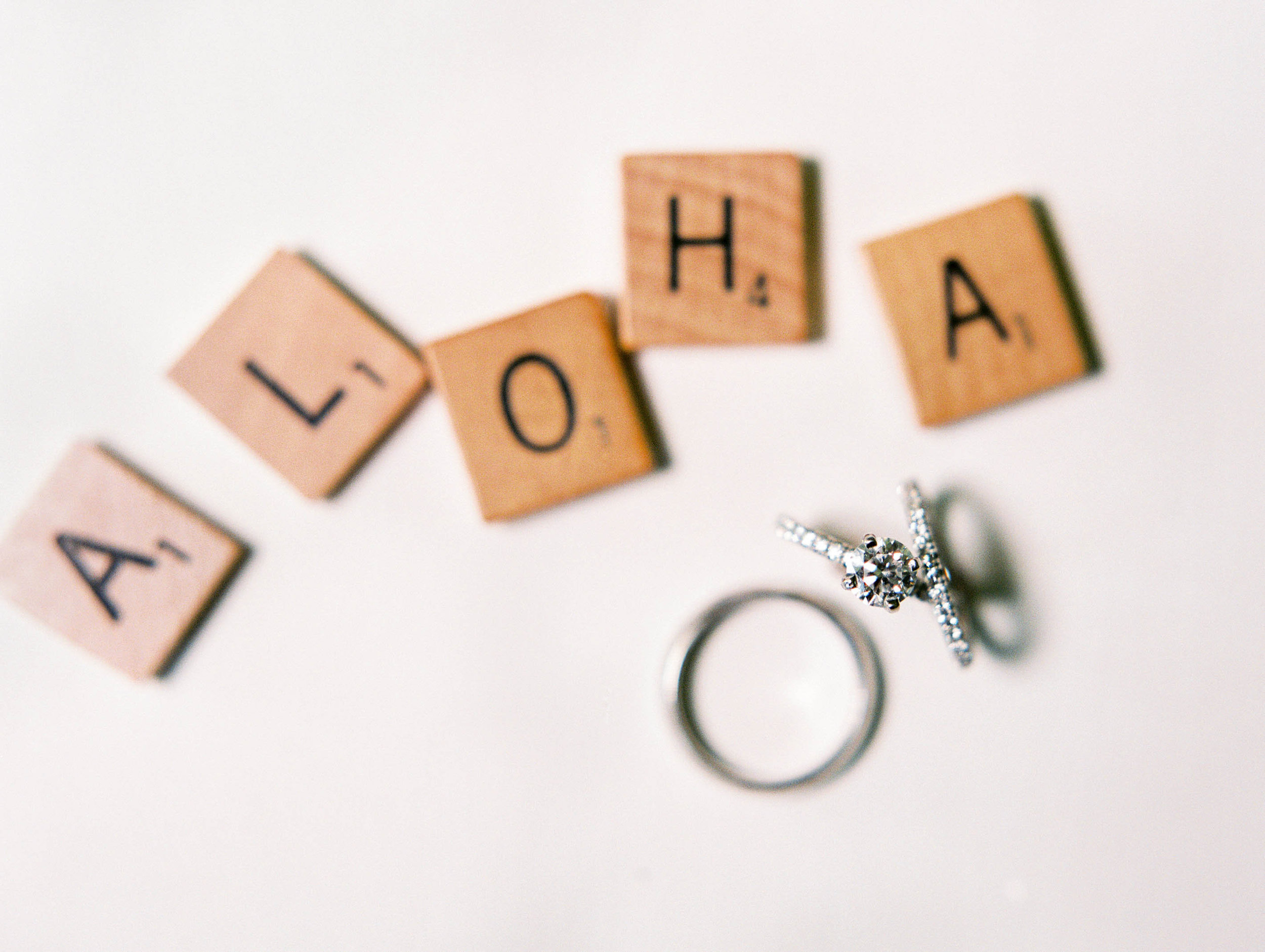 Melissa and Bart wanted their reception to be centered around the food, so Memoirs created a delicious four-course Hawaiian-fusion plated dinner filled with farm-to table offerings from locally grown sources. Most of the evening was filled with conversation and laughter around the dining tables and as the sun set over the Pacific, the bride and groom shared their first dance surrounded by the venue's lush greenery. A fun and inviting dessert bar finished the evening with various French macarons, decadent chocolates and mini-cupcakes incorporating quite a few favorite local flavors.